© Graphic Image Technologies 2016


































































































































































































































































































































































































Security Technologies - FLIR TruWITNESS
Cloud Based Smart Mobile
Sensors From FLIR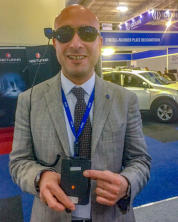 FLIR recently unveiled their TruWITNESS
Smart Mobile Sensor Platform. The
TruWITNESS platform provide HD video along
with location and motion information in a
lightweight compact solution comprising a
Sensory and PCS.
The innovative, lightweight Sensory and PCS
can be attached to glasses, lapels, shirts and
vehicles.
The PCS has a GSM SIM card and supports
live transmission at D1 resolution over the
GSM network, providing live video in the
control room while recording high quality HD
for upload to the VMS when the unit is placed
in the Charging Hub to recharge.
Contact us for a demo today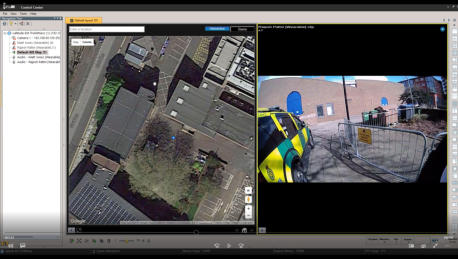 TruWITNESS within the United VMS Platform
The innovative TruWitness technology changes the way security operation centers
function by utilizing smart sensors on the ground, in the air, and everywhere in-
between to augment the VMS (Video Management System) fixed and integrated
assets, providing for enhanced situational awareness with real-time information and
centralized intelligence.
Sensory Features
* High sensitivity visible sensor
* Advanced EIS via Gyroscope
* Magnetometer and Accelerometer
* Mic and Speaker -
* Alarm and Bookmark trigger
* HD Video Recording with D1
transmission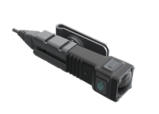 The TruWITNESS Difference
What TruWITNESS brings to the market is a central system for fixed and
mobile cameras with global event handling, real-time streaming and
intelligence engine providing a new level of situational awareness and
management.

PCS (Power, Comms and
Storage)
* GPS / WiFi / 4G LTE
* 12hr runtime full shift coverage
* Encrypted storage
* Vibration Alert
* OLED display
TruWITNESS Charging Hub
Inserting the Sensory and PCS into the docking station charges the devices and
uploads the HD camera recordings associated with each sensory to its
corresponding TruWITNESS camera channel on the United VMS
Charging Hub Features include:
* Battery Charging
* Data Offload
* Firmware/Software onboarding

T

o find out more about this soon to be released solution,
click on the link and we will contact you as a matter of urgency
Control Room View on United VMS
•
Smart mobile devices widely spread across the city, providing full
coverage and enhanced situational awareness for law
enforcement, field agents and first responders
•
Body, head or in-vehicle mounting, complete modular design for
flexibility and reduced TCO
•
High Definition video with image stabilization and human level,
color, low-light performance
•
Centralized management and data store with automatic
synchronization and device updates
•
Long-runtime, interchangeable, battery for full shift coverage and
continues recording mode