© Graphic Image Technologies 2021


































































































































































































































































































































































































Security Technologies - Video Management Solutions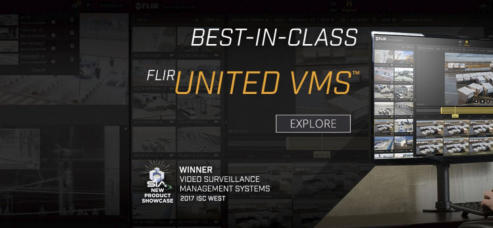 Experience open-standard, network-based VMS solutions that feature
the most user-friendly operation available today.
FLIR United VMS delivers best-in-class video management that can grow with
your security needs— from a single location to multiple sites around the world.
FLIR United VMS is a family of products comprised of Latitude software, and
Horizon and Meridian network video recorders—all of which use common
software. As a result, users can monitor any number of Meridian, Horizon, and
Latitude devices within the same interface, enhancing operational efficiencies
and improving ROI. With United VMS, customers gain peace of mind with the
ability to securely access video surveillance assets anytime, and receive alerts
whenever security events occur.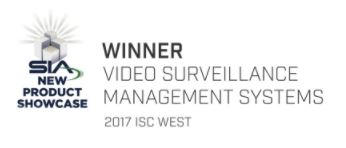 Cyber Protection
United VMS uses a layered defense approach to protect against cyber-attacks,
while also providing a secure connection between cameras, archivers, and
edge storage. Cyber protection will continue to serve as a key element in all
future product developments. The goal is to secure communication with edge
devices, support the html5 EX Client and ensure footage integrity.
Enhancements include:
•
Securting Communications with cameras using TLS/HTTPS
•
Generate Self Signed Certification
•
Enforcing Change Default Password(s),
•
Indicating where the Default Password is being used
•
Block non-secured cameras
•
ONVIF based
•
Digital signature is being generated for all recordings
•
Users can be notified in case footage has been tampered
•
Exported clips, video and audio, are digitally signed
Mentor
Mentor Screen Agent Recording and Training Module is a component of FLIR's
Latitude video management system. Mentor is an intelligence gathering tool
which provides insight about the operations and performance of system users.
It provides a view of any networked PC which can be seamlessly synchronized
with all of the system's video, audio and data in both live and archived modes.
An authorized Latitude user can view Mentor channels which are available for
access using the normal camera tree within the application. Latitude can be
programmed to record an unlimited number of Mentor channels according to a
schedule, upon an alarm, or manually. Each Mentor channel requires a regular
camera connection license.
Mentor is ideal for a variety of situations for viewing user operations. It
presents a view of what operators are watching. Their behavior and responses
can be coached with either real-time feedback or post-performance analysis,
thus proving to be a powerful training tool for security officers. As an additional
benefit, an operator's proficiency in using software solutions can be tracked by
management.
Use Mentor in conjunction with other Latitude modules such as CaseBuilder
Incident Reporting to enable more features and applications. Mentor saves
time and money, increases efficiency, reduces liability and increases the overall
security solution.
Health Monitor
While your system is under SSA (Software Support Agreement) you can
access FLIR's Cloud based System Health Monitoring platform which
provide a summary of system health indicating any issues that may need
your attention
Cloud Services is a health monitoring tool for your FLIR United VMS
surveillance system that allows you to view, monitor, and manage your
system/s - locally or remotely - and detect potential problems before they
might occur.
Cloud Services enables you to:
•
Easily access information about your system(s) from any location
with Internet access and a browser.
•
Receive email alerts when system thresholds are crossed.
•
View status of the system and cameras at any time and take
proactive action.
•
Save costs through reducing downtime, faster corrective action and
reduced dependance on support.
•
For more information please visit click on the contact us button below.
Built for the technology of tomorrow
Designed to readily accept coming technologies—such as ultra-resolution,
cyber protection, cloud, and big data—United VMS' future-proof capabilities
can adapt to the threats you face today and in the future.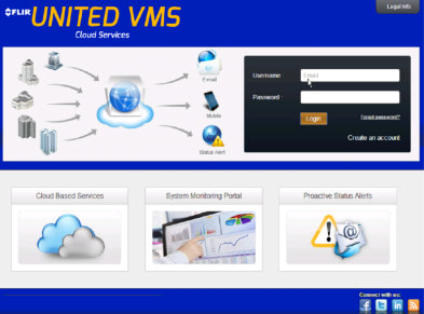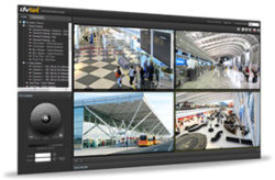 Latitude - Mid Size to Enterprise
Latitude is an enterprise-level software solution for video surveillance that
supports unlimited number of cameras across multiple locations. It's the
platform of choice for corporations and organizations looking for the most
effective way to manage large scale surveillance operations over IP networks..
Horizon NVR
Horizon is an enterprise-class family of NVRs delivering best-in-class
performance for security video installations of up to 128 cameras. Horizon is
ideal for securing small-to-medium-sized businesses at single or multiple sites.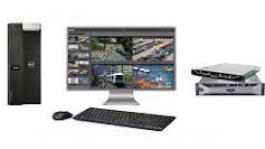 Meridian NVR
Meridian is a compact, all-in-one NVR that is a convenient plug-and-play video
surveillance system perfect for small security installations with 8, 16, or 24
cameras. This out-of-the box system features United VMS EZ Client web
interface and other viewing capabilities that will save you the cost of additional
workstations.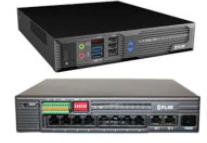 GET THE SOLUTION YOU NEED
Flexible | USS
ENT/SMB/Edge
Workstation (WS) 1U/2U RAID
Server
Third Party Camera Support
ONVIF Profile S Compliant
Global Client (Control Center, EZ Client,
Mobile Client)
SW Field Upgrade (with valid SSA)
Basic Access Control Integrations
Advanced Access Control Integrations
Redundant and Fault Tolerant
Distributed SW Architecture