© Graphic Image Technologies 2021


































































































































































































































































































































































































Security - Next Gen Cybersecurity Solution for BMS networks
Nelysis CyberSecurity Solutions
The demand for 24/7 cyber defense for Physical Security is ever
increasing as the landscape of critical infrastructures has changed
immensely. New considerations are needed to face today's terrorist
threats: the apparent randomness and the easiness of the attacks
make a potential target far less obvious.
Now more than ever, physical security must be active 24/7. Every
risk manager of either critical infrastructure or Small Medium
Business with important assets to protect, needs high physical
security protection to control access to the facilities.
Today's security, safety and comfort, are increasingly dependent
on the growing use of physical security and BMS systems. This
growth often leads to multiple complex systems, which make it
challenging to control and properly maintain, and usually require
professional IT personnel.
Billions of Rands are invested in physical security and BMS
systems by businesses and governments to provide safety,
security and service. These systems are essential to maintaining
smooth operations and maintaining maximum security.
CCTV, Access Control and Building Management Systems
represent an Achilles heel for government and commercial
enterprises whereby access to their data systems can be gained
and exploited via a physical security element. Nelysis provides the
next generation of protection by utilising AI and Cybersecurity
techniques to protect your assets by proactively monitoring your
enterprises environment. In addition to protecting your
environment, the platform also provides operational insight

s
accessible to facilities and security managers via an easy to use
dashboard.
The Vanguard Network Solution
Vanguard Network Cyber Management Software (NCM) is a unique
system enabling early detection and protection of cyber threats on
Physical Security and Control Systems networks
The Vanguard Network Cyber Management Software (NCM) system
visualizes the network and its various elements, detects and
identifies a wide range of cyber-threats, including new threats and
0-day exploits
The Vanguard Network Cyber Management Software (NCM) system
monitors all network traffic by means of DPI Deep Packet
Inspection, detects mismatches with established behavior profiles
and issues alerts
The metadata are stored in a Big Data Repository for forensic
analysis













Benefits of
the
Architecture
Non-intrusive, full separation between the monitored network and the
Cyber Protection network
Active Protection, upon detection of a threat, it disconnects the
communication with the malicious device
Information are shared and alerts are sent to the event management
system
The existing communication switches are controllable for immediate
protection purposes
Unlimited expansion – The software architecture allows expansions
as needed without limitations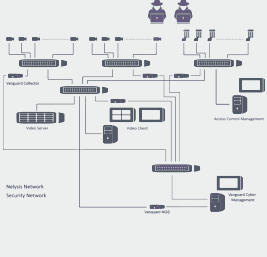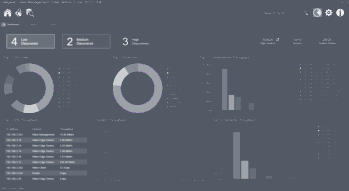 Centralized management
Interactive Dashboard for network management and
visualization of threats
Real-time alerts are sent to the operator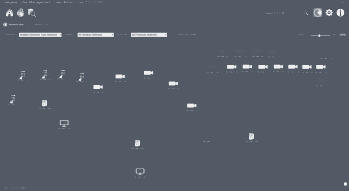 Automatic network discovery
Interactive Network mapping and visual presentation of all
connected devices
Analysis at layers 7 & 4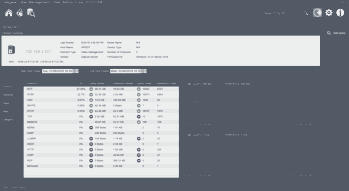 Behavior Monitoring
Continuous monitoring of the network components and network
traffic (DPI)
Constant monitoring of element's behavior vs approved profiles
and behavior patterns
Deviations of patterns behavior are immediately detected by
means of Deep Learning algorithms
Metadata information are saved for forensic analysis and
comprehension of historical changes
Detectable Cyber-Threats
•
New Threats
•
DoS attacks
•
MITM (Man-In-The-Middle)
•
Communication with unauthorized IP
•
Unauthorized L7 protocols
•
Brute Force password attacks
•
Port Scanning
•
MAC address change/new
•
IP address change/new
•
Off line elements
•
Device unusual traffic
•
Device unusual throughput
•
Web Browsing
•
Unusual operations on endpoints